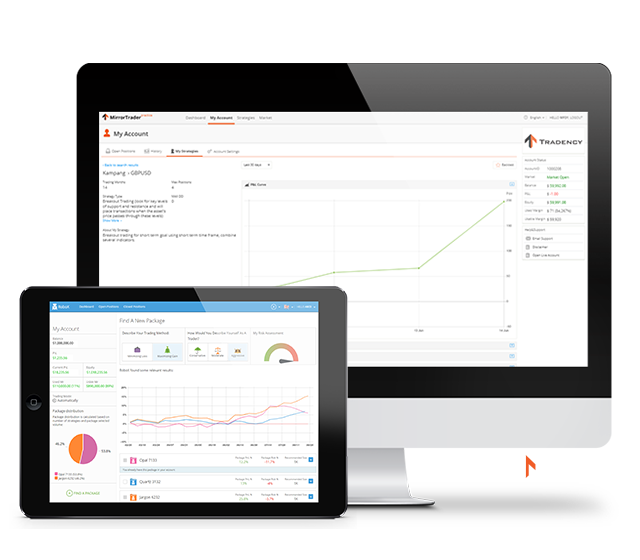 Automated Trading Solutions
has partnered with Tradency*, a world-class fintech company, to provide the automated trading solutions of Mirror Trader and RoboX to its top tier brokers and other institutional clients.

All traders of brokers can now easily access & using their existing user name and password as the services are seamlessly integrated to systems.

*Established in 2005, Tradency invented the concept of mirror trading and has been serving more than 40 top tier global financial institutions and 1.5 million traders in five continents with more than 1 million unique strategies.
Advantages of
Automated Trading Solutions
Revolutionary Business Model

A new model to help brokers attract new clients, increase retention rate and clients' trading volume with automated decision support tools

24-hour Care-free Trading

A breakthrough of traditional E.A. to execute 24-hour trading without any programming skills
Over 1M Professional Strategies

High-end algo trading strategies designed by international banks and hedge funds and strictly verified by Tradency

Real Performance,
Not Backtesting Results

Each strategy run by real account and real capital which is more authentic and real-time than E.A. backtesting results and simulated signals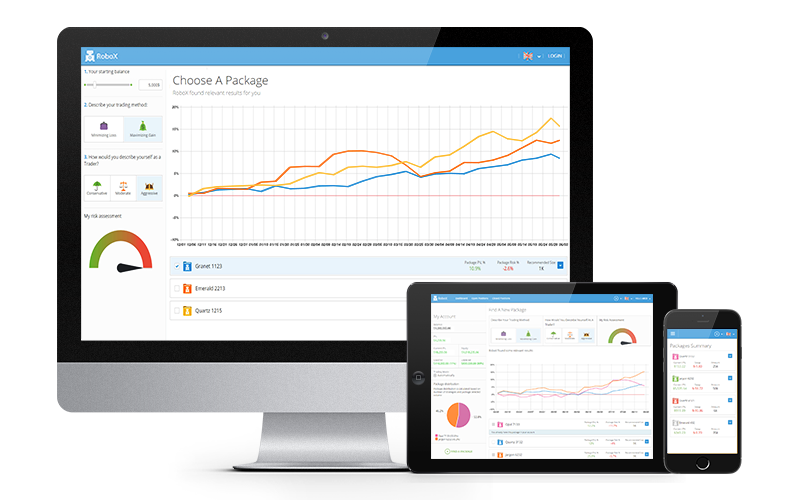 Launched in 2016, RoboX is a new generation of smart automated trading system which personalizes traders' investment portfolio by selecting strategies in Tradency's world largest strategies database.
Personalized Package

Each package generated by personal risk appetite and trading method and to suit every trader's need with a full glance of portfolio distribution

Always Top Strategies

A basket of most profitable strategies selected by unique algorithm and kept updating automatically and periodically to maintain portfolio at optimal performance
Simply Three Steps Green hands
become Experts
01

Answer: trading method and risk preference

02

Select: the optimized package of strategies

03

Done: automatic trading confirmation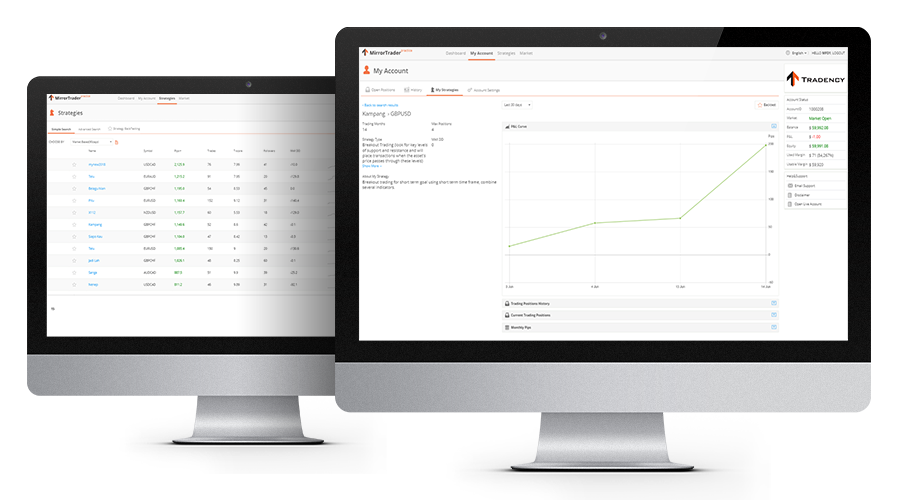 Mirror Trader is a smart automated trading system which gains popularity over years in Japan.
It follows top-notch professional strategist and generates "buy/sell "signals, allowing traders to follow trades in real time
Automatic, Semi-automatic and Manual trading modes for selection
Allow traders to search for strategies based on popularity

Custom filter set for selecting suitable strategies

A full glance of different details and performance statistics of each strategy

Pre-defined risk control setting, including stop/limit order, position limit and auto pause

Analyze the past performance of self-selected strategies through strategy backtesting